The foundation of Metzger Construction Co., Inc. was and always will be Hendrix (Hank) Metzger. Hank honed his construction skills while serving his country in World War II as a Seabee. Upon returning home in the mid 1940's, Hank was determined to get a business underway. After dabbling in auctioneering, mattress production, furniture retail, and patent writing, Hank finally found his true calling in asphalt. In 1954, on S. 7th St. in Boonville Indiana, brothers Hank and Gene Metzger founded Metzger Construction. In those days, the business focused on chip and seal and cold mix. The brothers incorporated in 1960 and became known as Metzger Construction Co., Inc.  After a few years of growing pains, they picked up and moved to a bigger location on Highway 62 in between Chandler and Boonville where they erected their first hot mix asphalt batch plant.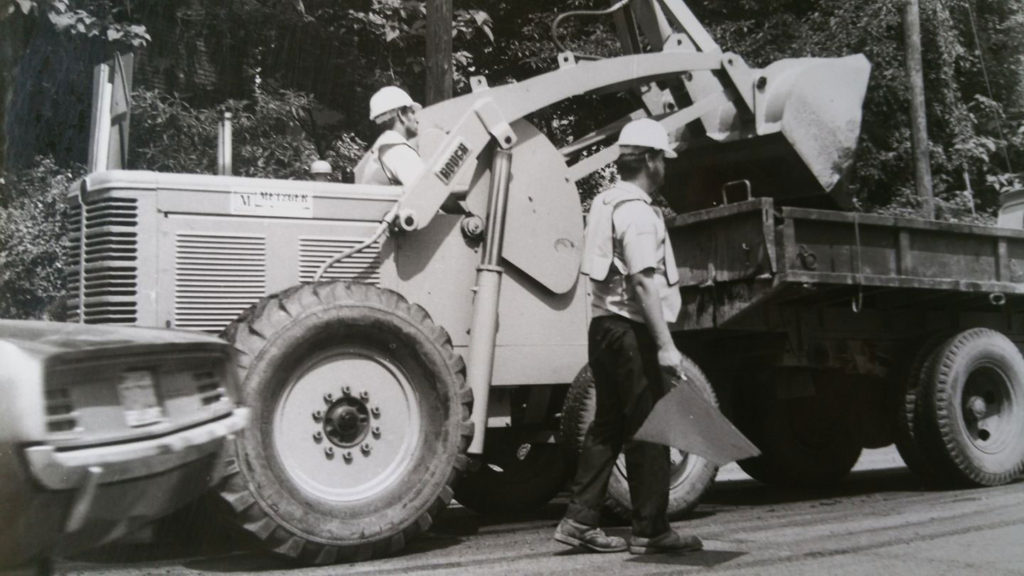 Through the years, Hank's two sons Harlen and Mike, and Gene's son Danny began working for the company. The name Metzger Construction quickly became synonymous with hard work, quality, and excellent service.
Gene left the company sometime in the 1970's and Hank began to shift more responsibility to Harlen and Mike once they returned from serving their country in the Army and Navy. In 1979, the company relocated again to 655 N Center Rd. where it currently resides. At that same time in 1979, a bigger batch plant was assembled and with more area to expand, the company was poised to grow. For the next three decades, Metzger Construction Co. Inc. saw continual improvements in both its equipment and procedures as it rose to meet the demands of southern Indiana's quickly expanding population.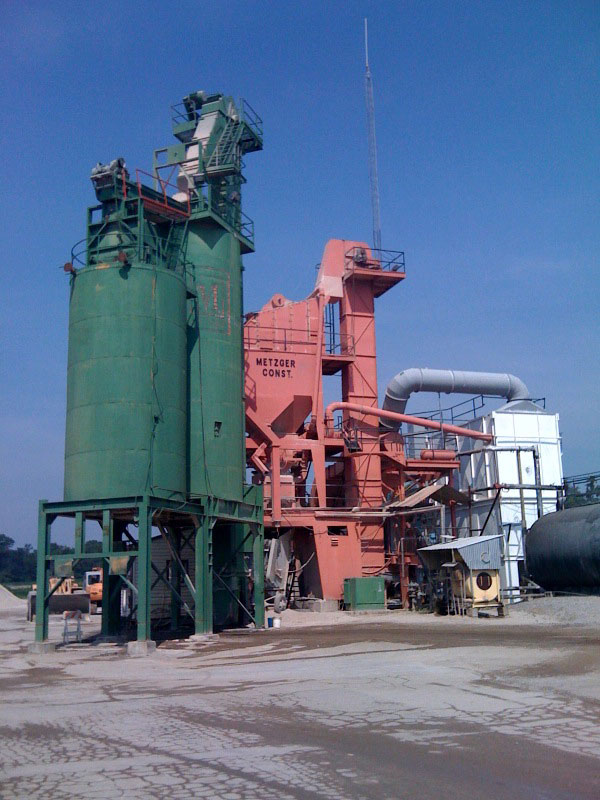 The start of the new millennium saw Harlen and Mike take to the sidelines, they still provided guidance and wisdom to the new generation of management. The business was run by Hank's daughter, Jan Adams and Harlen's two sons Heath and Tim Metzger until the end of 2018 when Heath left Metzger Construction to pursue other dreams. There are a handful of extremely talented employees whose dedication and hard work continue to play an essential role in the success of the business. In 2019, one of those talented and dedicated employees, Sam DeRossett, moved into Heath's position in management to help Metzger's pave the way to the future.
In 2017 a new drum mix asphalt plant was added to Metzger's arsenal to quickly produce a high volume of high quality mix to better serve the growing projects of the municipal markets.
Metzger Construction Co. Inc. continues to operate on the same winning combination of top quality blacktop and materials, excellent workmanship, and unrivaled customer service. Metzger Construction looks forward to serving the area for generations to come.